Every morning as you look at yourself in the mirror, that gnawing feeling in your heart might make you touch your belly and regret that extra piece of pie that you ate the night before.
Sometimes all we want is a bit of a cheat trick to achieve the same results without as much work.
The latest trend in the market that a number of you may have already heard of is the waist trimmer belt. It's easy to go with the flow of such trends but you may be wondering – is it really worth it? Such products have been around for a while so there must be some truth to it, right?
No need to worry anymore, as all your questions regarding waist trimmer belts will be answered right here. Keep reading to find out more!
WHAT IS A WAIST TRIMMER?
A waist trimmer is typically a neoprene type of belt that is used to fasten around your waistline.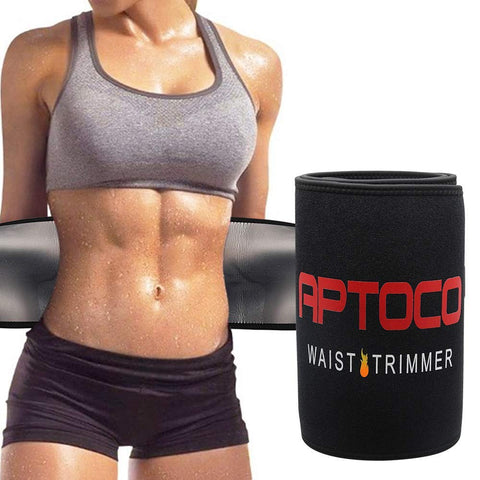 The stomach has been designed to store fat within the body together with the excess water. The purpose of exercise is to reduce fat from the body but the extra water stored in the body won't go anywhere.
This is why a waist trimmer belt comes in handy.
It enables your body to sweat off the excess water from the abdominal area.
Your sweat is the excess water from your body which is the water weight. Losing the water weight contributes to weight loss.
With the help of a waist trimmer, it's a great help with your daily workout. This is the main benefit of wearing a waist trimmer belt
HOW TO USE A WAIST TRIMMER?
Using a waist trimmer belt is pretty easy.
When you buy it, you will find it inside a box, packed and rolled. You just need to unroll it and stretched out.
Just hold the both ends of the belt. The darker side should be on your back. You can wear a thin spandex t-shirt and wrap the belt around the abdominal area.
Make sure that the belt is covering the front side of the abdomen. Just wrap the end of the fastening belt around the torso making sure that you are comfortable wearing the waist trimmer belt and fully secure.
THE 6 BENEFITS OF WEARING A WAIST TRIMMER BELT
BACK SUPPORT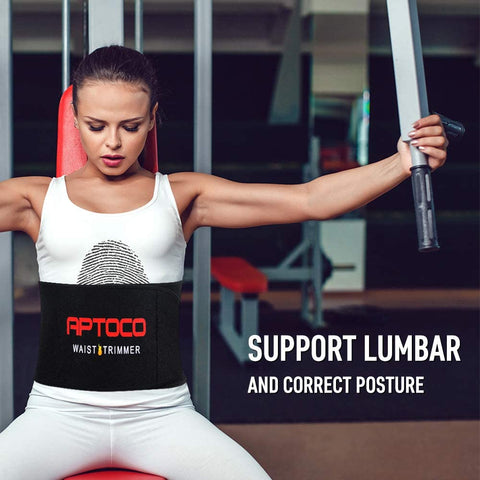 Health professionals and chiropractors give instructions to patients to wear waist trimmers and compression bandages who are suffering back and spine trauma.
This is to give support to the back and the best ideal way of healing to correct your posture.
Compression gives you the physiotherapy portion of recovery for those who are unfortunate of having poor posture and back pains at the end of the day.
Wearing a waist trimmer is really beneficial.
If you have issues with your lower back, a waist trimmer gives the extra support if you need to sit straight up and reduce the pressure you feel on your back.
SLIMMING EFFECTS
The waist trimmer acts like a corset in the new age which creates the façade of you having a slimmer waist while wearing it.
In fact, it doesn't whittle away the bulging area of the middle area.
When you put on the belt on your waist, it gives the slimming effect of the waist, says Diet Spotlight.
DIET REMINDER
A waist trimmer is a good reminder that you need to eat better and exercise properly.
You need to push more of yourself for that natural weight loss because a waist trimmer won't let you effortlessly lose those inches and pounds.
When you have the compression on your waist, it's another reminder that instead of eating a lot, you need to switch on eating salads or do mindful eating and hit to go the gym after your workday.
Isn't it a good thing?
The waist trimmer gives you the pressure of having the motivation to achieve your fitness goals.
Source: http://www.livestrong.com/article/282985-what-are-the-benefits-of-using-a-waist-trimmer/
YOU CAN WEAR IT ANYTIME, ANYWHERE
Another good thing about waist trimmer is that you can wear it anytime and anywhere.
You can wear it under your clothes while you are at work, just sitting in front of your computer or going to the grocery.
The belt of the waist trimmer is made of nonporous synthetic neoprene rubber. Its main purpose is to collect the sweat so you can have it working anytime you want.
REDUCE BELLY FAT
We all know that belly fat doesn't go anywhere that quick.
Actually, it is really that tough to get rid of it on your midsection. With the help of proper exercise, wearing a waist trimmer is such a good tool to shrink down the size of your belly.
As mentioned earlier that you can wear it anytime and anywhere. You can also use it during your workouts.
Source: https://www.meandmywaist.com/benefits-waist-trimmer-belt/
IMPROVES POSTURE
When you want to look good, you need to have a good body posture.
Having an amazing body posture adds confidence, personality, and outlook on life.
Wearing a waist trimmer is such a huge help to correct your body posture because tightens the grip on your stomach and force you to stand straight.
When you do your workouts, the belt gives you the additional support.
BOOSTING YOUR SELF-CONFIDENCE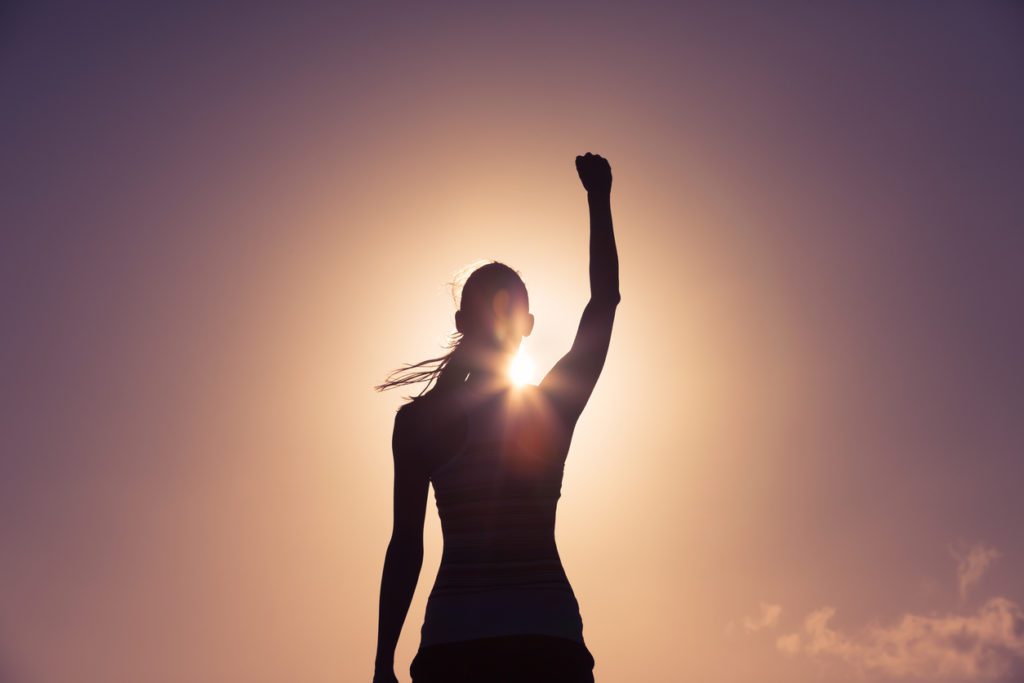 One of the best benefits of wearing a waist trimmer is that it really boosts your self-confidence. Having a good posture makes you look tall if you're a short person.
It gives you the inspiration to work harder and get the motivation for healthy and mindful eating and doing a lot of exercises.
CONCLUSION OF THE BENEFITS OF WEARING A WAIST TRIMMER
Reading the above information will show that a lot of the benefits of wearing a waist trimmer belt can help with psychological benefits like reminding you to not eat unhealthily or tighten your stomach leading to added benefits.
Although there are physical benefits of wearing a waist trimmer belt I would say it's only about 10% as effective as proper diet and exercise.
It is a new favorite for fitness geeks out there as you have the freedom to wear it anytime and anywhere. It is really comfortable to wear.
You won't feel pain unlike corsets and other waist trainers which give you limited mobility and you feel like a robot.
Try it if you want to be more healthy and powerful!